ABOUT US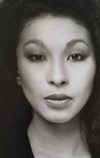 Myran Thomas
Myran Thomas is a recognized authority in the field of Medical and clinical skin care aesthetics in Beverly Hills and Brentwood, California. Myran focuses on clinical treatments, pre-post surgical & laser, anti-aging, rejuvenation, acne and other corrective protocols integrating her 25+ years of clinical and aesthetics expertise.  Ms. Thomas has developed and pioneered a dermaplaning procedure called "Micro Dermaplaning Resurfacing", This revolutionary procedures combines peels,co2 and pure Oxygen for immediate results.  Each is customized and individualized treatments for each patient to address all skin care concerns.
Myran's passion for skincare began in Europe as an exchange student while studying French and living in Paris.  Upon returning to Los Angeles, she dedicated her career and interests in advances aesthetics by attending the Dermal institute(Postgraduate school), received advanced certification and training with La Roche Posay, Sothy's, Carita Spa, Dermaologica, Murad, Echo 2 and Aveda. Myran has been a successful Owner/Clinical Director of LA Esthetique Wellness (Clinical Aesthetics) (Former in LA Woman Health Club/LA Fitness Gym) for over 10 years and has a private practice in Brentwood, California.  Myran is often behind the scenes with prominent plastic surgeons and Dermatologists seeking after her consultation skills as a recognized authority in the clinical skincare industry.
In Myran's own words, she is "Committed to the incorporation of medical aspects".
In all aesthetic treatments, "Results " is key ensuring her clients can see immediate results in a minimum amount of time is her goal. Myran's practice, founded on an East meets West, Zen philosophy is a unique and positive experience that honors Women and Men.
Myran is a highly regarded educator, teacher, speaker and trainer in her field, as well as a respected and licensed member of the State Boards of Cosmetology and lifetime member of the Aesthetic Plastic Surgery Society.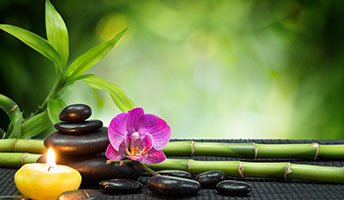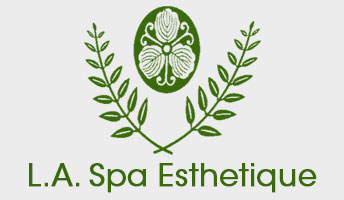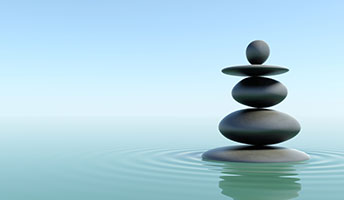 As a leading provider of LA Esthetique Wellness (Clinical Aesthetics), we take pride in offering the best Clinical Skin care rejuventation services. We are dedicated to serving the needs of our customers each and every day.
Our company is based on the East meets West philosophy of Anti-Aging and Beauty.  Our client's needs are of the utmost importance, Myran Thomas, Lead Clinical Esthetician has been practicing aesthetics for over 25 years, starting in Paris, France developing Corrective Skin Care protocols for Plastic Surgeons and Dermatologists. Our entire staff  is committed to meeting those needs with the highest standards.

CLINICAL SKIN CARE
Dr. Michael Lin, M.D.
Dermatologist
5477 Ventura Blvd
Suite 100
Sherman Oaks, CA 91403
(818) 906-6900
Dr. Robin T.W. YuanD, M.D.
Plastic & Reconstructive Surgery
462 N. Linden Ave
Suite 236
Beverly Hills, CA 90212
(310) 385-8425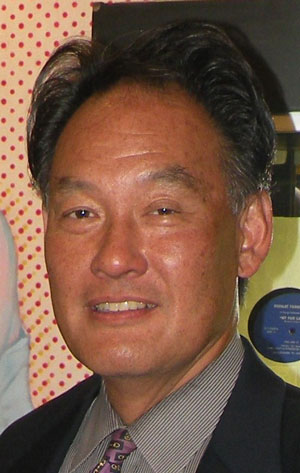 About Dr. Yuan
Robin T.W. Yuan, M.D., in private practice since 1987, has received the best education throughout his career, earning his A.B., cum laude in Biology from Harvard at age 19 and his M.D. from Harvard Medical School. He trained in general surgery at UCLA and Cedars-Sinai Medical Center and was a Post-doctoral Scholar in plastic surgery research at UCLA. He completed a plastic surgery residency at University of Miami-Jackson Memorial Hospital and is certified by the American Board of Plastic Surgery since 1989.
Dr. Yuan served as vice-chief of Plastic Surgery at Cedars-Sinai and is an assistant clinical professor of plastic surgery at UCLA. He was a founding member of the Cedars-Sinai Craniofacial Clinic and the Cedars-Sinai Breast Center and is an active member of the American Society of Plastic Surgeons, the California Society of Plastic Surgeons, and the Los Angeles Society of Plastic Surgeons. He is listed in Marquis' Who's Who in America, Who's Who in the West, and Who's Who in Science and Technology. He is also included in peer-nominated "How to Find the Best Doctors in LA and Orange Counties" and in "America's Top Doctors" by Castle Connelly Medical. He is one of the plastic surgeons in Beverly Hills named as a "Los Angeles' SuperDoctor" in cosmetic surgery by Key Professional Media since 2007 and was named as one of 2014 Southern California Super Doctors. He was selected by KCOP's Best of LA as their 2011 Best Plastic Surgeon in Beverly Hills and 2011 Best Plastic Surgeon in Southern California.
He is well-known for his anatomic and natural approach to facial rejuvenation, breast enhancement, augmentation, and reconstruction, and body-contouring that incorporates his philosophy of the Fifth Dimension. With his extensive experience in reconstructive surgery, he is often able to find solutions to difficult plastic surgical problems.
Among his trusted patients are some of the most well-known international celebrities, musicians, television personalities, high-level executives, and hundreds of doctors and their family members. He was one of the original plastic surgeons invited to participate in the first season of ABC's hit TV show, Extreme Makeover.
Dr. Yuan is the founder and President of FIRST, a charitable organization that provides reconstructive surgery for children in underserved areas throughout the world. He has given numerous lectures, published many professional articles on a variety of topics, and is the author of the popular books "Cheer Up. . . You're Only Half-Dead (Reflections at Mid-life),"  "Behind the Mask, Beneath the Glitter: The Deeper Truths About Safe, Smart Cosmetic Surgery" and "The Skinny…on Marriage: A Plastic Surgeon's Practical Guide." He started the Center for the Aesthetic Surgical Treatment of Breast Cancer (C.A.S.T/bc) to promote a paradigm shift in the role of plastic surgery. His hobbies include writing, tennis, golf, skiing, and playing the violin.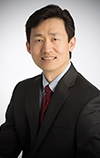 About Dr. Lin
Michael Lin, MD is one of America's leading board certified dermatologists. With over 16 years of experience in medical, surgical and cosmetic skin care, he has been invited to lecture at many academic institutions worldwide, including Harvard Medical School, Taipei Medical University and Stanford University.
Dr. Lin's dedication to transforming his patient's skin has helped grow his practice to multiple locations across Los Angeles, including his flagship center in Beverly Hills. His success is leading him to launch his Acne Clarifying Solutions in Ulta and select Walmarts, Bed Bath and Beyond, soap.com and more.
Having personally struggled with acne, Michael Lin, MD's passion lies in providing his patients with continuously clear skin.
When acne solutions on the market were failing his patients, Dr. Lin began offering custom-tailored treatments to clear their complexion. His knowledge and understanding of how to not just treat skin, but clear it, has helped earn him the respect of his peers in the medical field, and more importantly to him, his patients.
Dr. Lin believes that everyone deserves to have clear beautiful skin. His role in the medical field includes caring for patients directly and sharing his knowledge with his peers to help improve the dermatology field. His works include:
16 years of experience as a California-licensed physician and board-certified dermatologist
Clinical Instructor at UCLA & Adjunct Professor of Clinical Medicine at USC
Founder of Advanced Dermatology and Skin Cancer Institute
Founder and creator of Dr. Lin Acne Clarifying Systems
Dr. Lin is devoted to the welfare of his patients, no matter how big or small their skincare concerns may be. His ability to answer all of his patient's questions and meet their needs for a wide range of concerns including medical conditions like skin cancer and psoriasis, to cosmetic enhancements like injectables and laser resurfacing is what has helped him establish a loyal client base over the years.
Awards & Recognition:
America's Top Dermatologist – Awarded by the Consumers' Research Council of America
Best Skin Care Miracle Worker – Awarded by Valley Magazine
Best Dermatologist in Sherman Oaks – Awarded by the Sherman Oaks Chamber of Commerce
Dr. Lin has been featured on TV as a skincare expert including: Keeping up with the Kardashians, The Doctors, Fox & Friends, NBC Chicago, Good Morning Sacramento, Fox Business and more
Cited as an expert in publications including: TeenVogue.com, The Los Angeles Times, Life and Style Magazine, TheZoeReport.com, Prevention.com, Examiner.com, Parade.com and more.
ABOUT OUR PRODUCTS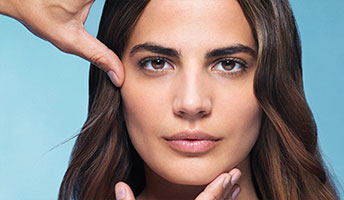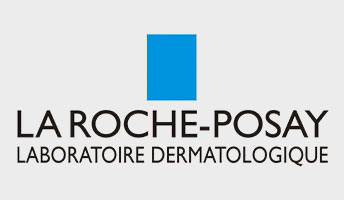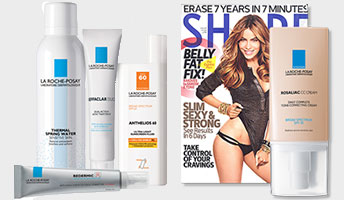 Discovered centuries ago in La Roche-Posay, France, the Thermal Spring Water, an essential ingredient at the origin of the brand, has been recognized by the scientific community for it's healing and protecting virtues thanks to its rich concentration of Selenium, a natural powerful antioxidant.
These unique virtues are exploited in the La Roche-Posay Thermal center, the first European center of thermal dermatology, in the treatment of dermatological disorders such as eczema, psoriasis and severe skin burns.
Deep-rooted in this dermatological heritage, La Roche-Posay skincare products are developed according to a strict formulation charter that guarantees optimal safety and efficacy. Their products are:
Highly concentrated with dermatological active ingredients
With soothing anti-oxidant thermal spring water
Tested on sensitive skin
With packaging designed to minimize possible contamination
Quality guaranteed by use-by date.
They make sure that these criteria are met by strictly testing their products with some of the industry's most demanding protocols. Today, La Roche-Posay is recommended by over 25,000 dermatologists worldwide and sold in over 50 countries.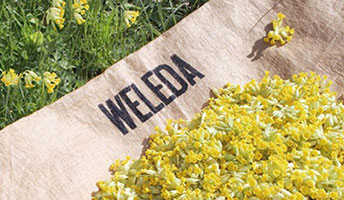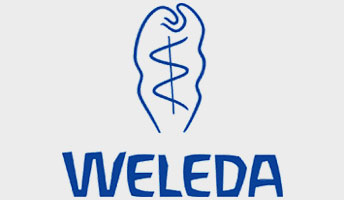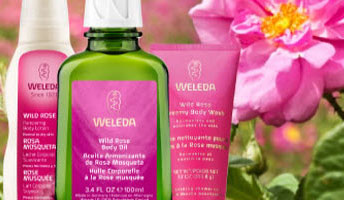 It all goes back to 1921 and something called anthroposophy. This movement, stemming from the teachings of philosopher Dr. Rudolf Steiner, encourages the individual to see his or her body, mind and spirit as intrinsically linked to our world; all part of one holistic system.
And so Steiner, along with Dr. Ita Wegman, got together with a team of dedicated scientists and doctors to determine just how they might use this philosophy to take care of their patients' needs. They understood that a human body has a remarkable ability to heal itself, but sometimes it needs a little help. So they developed a personal approach to health care using natural ingredients that can holistically work with and support our own body's healing tendencies.
They started by creating one of the world's first Biodynamic® gardens to grow what they needed. Sound new agey? It's actually old agey—what cultures around the world have done successfully for generations.
It was successful for the founders too.
Patients were healed, wellness and balance were restored to them, and never once was a synthetic chemical or lab-made preservative used in the process.
The company's new name couldn't have been more appropriate: Weleda, after the Celtic goddess of wisdom and healing.
Soon, word got around about the innovative, effective work Weleda was doing and the company spread from Switzerland to Germany and into North America and the world. Today they are proud to have offices and partnerships in more than 50 countries.
And yet despite their success, not a whole lot has changed. They still cultivate their own Biodynamic®gardens. They still believe natural ingredients truly provide what a body needs to be vibrant, beautiful and well. They still put the health and well-being of you above all else.
And they continue to grow, spreading their passion for beauty, wellness and environmental respect around the world.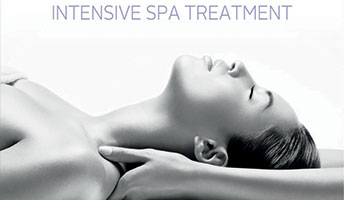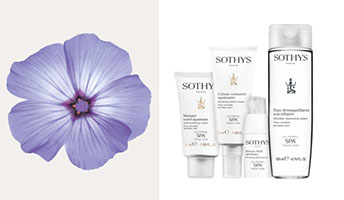 Setting the standards of professional beauty care for more than 60 years –SOTHYS is renowned for bringing advanced skin care and expertise to consumers exclusively through professional spas worldwide.
Scientists at Sothys in France collaborate with universities and research laboratories in order to develop products and professional treatments with formulas combining well-being and technology for a positive transformation effect on body and mind. Sothys continues to set the pace with innovative collections featuring cosmeceuticals, marine & botanical actives and COSMEBIO certified organics.
Today, Sothys' complete professional face and body rituals and high-performance home care recommendations provide a single source to exceed both the professional spa and the consumer's quest for finding well-being and skin health.
From Paris to New York and across the globe, Sothys is dedicated to the Beauty Industry.  A global brand that transcends continents and cultures, represented in 20,000 spas in over 115 countries worldwide.